Recover
Deleted
Files
&
Folders
We
get
deleted
files
back
Lost
Camera
Footage?
We
can
help
get
your
files
back!

If you have ever accidentally deleted a file or deleted the contents of a file, you know that it can be incredibly frustrating, and it's even more frustrating when it's something you have been working on for days, weeks, or even months. Fortunately, deleting a file may not be the end of the world. In fact, in many cases we can recover your deleted files or folders.



Shut down your computer as soon as you realize the file is missing and take it to our professional data recovery service

Deleting files accidentally is a slip-up that happens to most of us. If you delete a file unintentionally but realize you need it later then make sure you leave your computer turned off. This single piece of advice will give you the best chance of us getting this data back.

A lot depends on how soon you realize the file is missing. If the file is very important to you and you absolutely must have it back, your safest bet is to shut down your computer as soon as you realize the file is missing and take it to your data recovery service. Any additional computing activity since you deleted the file increases the likelihood that the file has been written over and permanently deleted.


Have you already checked the recycle bin?
Just double-click on the Recycle Bin or trashcan and you can see everything that's inside. Did you find what you thought you had deleted? Simply drag it back onto your desktop, and you are good to go. If it's not in your trashcan, then there are a number of other things you can try to recover a deleted file. Hopefully you have been doing backups. If so, you can recover an earlier version of your file through the recovery service in backup. It might be a day old, but it's better to lose a day than lose everything.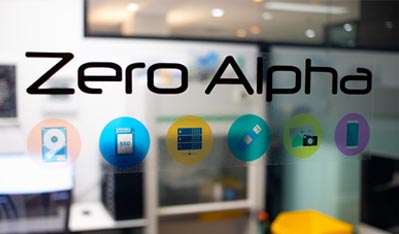 No backups?

There are lots of options we can explore after you realize you have accidentally deleted a photo, document, spreadsheet, report, or other file. If you can't find a file on your computer or you accidently modified or deleted a file,  and you can't restore it from a backup. Then give us a call immediately so we can advise what to do next. If the removed files aren't in the Recycle Bin and there are no previously saved versions, you can use our experienced professional data recovery service. We have recovered thousands of deleted files from all types of media

Caution: Don't save the recovered data back to the partition or drive where you lost it! You can transfer to that location after recovery, but recovering directly to the same drive may result in overwriting the file.


Where do deleted files go?
Items deleted in a regular way should end up in the Recycle Bin, which gives you a second chance of recovery if you change your mind. However, if you use the "Shift" + "Delete" key combination to delete a file or a bunch of files permanently, the deleted items will bypass the Recycle Bin. A similar predicament may occur behind your back if malware wipes your files.
But they are not gone forever, as your operating system doesn't completely erase files right after they were deleted. Although disk space is labelled as available, the files are still there somewhere
It takes nothing but a keystroke or mouse click to accidentally delete a file. And while there's still no "undelete" button on your keyboard, there are ways to recover deleted files. In some cases, file recovery software might work, but it's not always necessary, and it has some risks. You might get your data back easier if you try a few tricks you might not already know about.


Do software recovery programs work?
The internet is full of downloadable programs that offer deleted file recovery. Just be warned that if your not sure what you are doing you can actually make things worse. File recovery tools you can install on your computer can be poor quality. There is some risk with these because they require you to download the file recovery software to your computer. In some cases, the new software could overwrite the file you're looking to recover. But if you're willing to take the chance, you might have success with file recovery software but Zero Alpha has years of experience to find the deleted files.





Software Corruption
Software corruption is also a big cause of data disaster and leads the loss of data. Most of the software development companies today give a big slice of time of the total development time of their software for adding the debugging codes to the programming of the software and try to make their program bug free. By doing so, the software may show compatibility with most of the hardware configurations and also may not get any corruption with or by any other software application or even by its own application.
Though the software is developed with proper care even then in today's IT world software corruption is the second big cause of data loss after Human error.
Let's take an example of software corruption case. Suppose you were having any software 'A' in your system that created a system files suppose named 'yyyyyy.xxx' during its installation in the system files' folder of your computer. After some time you installed any other software 'B' and it also creates the file with the same file name and in the same directory. But the newly created file may have completely different application than the previous one.
In such case if we execute the software 'A' it may call the application of the file 'yyyyyy.xxx' but this file is now replaced and will not work as described in software 'A' and in this way it may corrupt the software and may harm the data depending upon the corruption occurred in the software.
This is also possible in the uninstallation process of the software that uses any shared file and during the uninstallation process the shared system file has been deleted.


Avoid formatting, contact before attempting use.


Software Malfunction
Though the data loss rate due to software malfunction has been decreased in previous years even then it is not completely secure. Popular desktop operating systems have also reported to have hung and caused severe damage to disk systems area resulting in data loss.
In the development of the latest operating systems and also in other software the proper care has been taken to list out the most of the possible cases to find out the reasons of data disaster by a sudden or slowly due to any software malfunction. These software now include the recovery program from the loss of data even due to the power cut at a sudden.

DO NOT FORMAT THE DISK.