Melbourne
Data
Recovery
Service
Zero Alpha has been providing Melbourne customers both personal and business, with data recovery solutions for over 10 years. 
We are an Australian company that is globally recognised for our world class tools & clean room. 
Zero Alpha gives you the best chance of recovering your important data - LOWEST PRICE GUARANTEED
Convenient
City
Drop
off
Open 8:30am - 5:30pm Monday to Friday. You can drop off your device so it can securely reach us or we can provide you with free shipping direct to our lab. 
Zero
Alpha
454
Collins
Street
Melbourne
VIC
3000
Customer
Service
Hotline:
---
Data
Recovery
Melbourne
Hard
Drive
Phone
Apple iPhone Data Recovery | Samsung Galaxy Data Recovery | Water damaged phone data recovery | We recover data from phones that wont turn on. Click to see our phone data recovery services
SSD
Solid State Drive data recovery. SSD not detected, SSD
Deleted files
, SSD software and hardware data recovery. Samsung Evo, Crucial, Intel, WD, Silicon Power & Kingston. Click to see our SSD data recovery services
USB
We get files back from faulty and damaged USB flash drives. Has your USB drive stopped working? or no longer detected?
Deleted
, formatted or corrupted? Click to see our USB data recovery services
Memory
Card
We get photos back from faulty and damaged Memory Cards. Has your SD memory card stopped working? or no longer detected?
Deleted
, formatted or corrupted? Click to see our memory card data recovery services
My
drive
has
stopped
working,
What
should
I
do?
We recommend in all cases of data loss to leave your drive turned off. A hard drive that is left off will prevent further damage. Sometimes data loss can be distressing. You can call our super friendly hotline for advice on 1300 001 211. We will be able to provide you with reassuring advice on what to do next. The most important advice is not to panic. Hard drives are complicated and highly delicate devices, so leave it turned off and 
Avoid unqualified friends, family members or internet suggestions. Most of the these people have good intentions to help you but their unqualified advice usually leads to risky experiments.
Avoid internet apps, Windows checkdisk or Mac first aid disk check. These apps are not sophisticated enough to deal with faulty drives and can cause data rearrangement that can risk permanent data loss or make a data recovery job more expensive than it needed to be. Data recovery has the highest level of success when its left its in most original condition.
Avoid being overcharged. Unfortunately we get occasional reports of businesses trying to take advantage of customers by charging exorbitant prices well into the thousands. Clever marketing tricks to gain your confidence includes underquoting with a low starting price. Our prices are advertised with no hidden extras and they are the lowest prices in Australia, guaranteed!

Avoid unqualified and inexperienced Melbourne data recovery services. There are a number of charlatans who have data recovery website templates, claiming to be "Melbourne's best data recovery service" while hiding behind fake stock photos. Their unqualified work and experiments does more damage to the drive than the original problem. They usually tell the customer they can't recover the job with misleading jargon. Our Melbourne data recovery lab was the first in Australia to be officially certified in data recovery technology over 12 years ago. Our staff hold University degress in computer science.
How to
recover
data
from
failed hard
drive
Our data recovery Melbourne lab will diagnose the problem with your media first. We provide a FREE test & quote. All our prices are advertised with simple flat rates depending on the problem. We are Australia's lowest priced professional data recovery service. We will provide you with an action plan to get your files back. Once we know what is wrong with your drive we can tell you everything you want to know to get the data back safely and securely. We have direct access to all manufacturers diagnostic equipment. This is how we are able to find out exactly what is wrong with your device or media. We have years of experience to solve all problems. Our lab is equipped with all the worlds leading tools. This is what gives our dedicated data recovery service a higher advantage for success than a regular local computer repair store.

We get data back from the most difficult cases and have provided data recovery for high profile court cases, celebrities, government, business and the professional IT industry.
The
Most
Common
Causes
of Hard
Drive
Failure
---
How
Much
Does
Data
Recovery
Cost?
24
Hour
Emergency
Service
Our data recovery prices are simple flat rates. We quote based on the problem with the drive. Level 1 & 2 is for software issues and Level 3 & 4 is for hardware problems. Depending on how bad your drive is will depend on which price you will get quoted. Most of our prices are no data no pay. This means that in a rare situations, if we do not get data back from a drive then we do not charge for the service. Our Level 4 has an upfront non refundable data recovery attempt fee. This price is for drives that require spare parts that need to be replaced inside our clean room. It covers the cost of all resources required to give the drive the best chance of success. It also means that we do not take short cuts on the quality of service. An inexperienced recovery service will try to short cut these necessary expenses. All our prices include goods and services tax. We also have Australia's largest spare parts inventory which is available to our competitors. 


View all our data recovery prices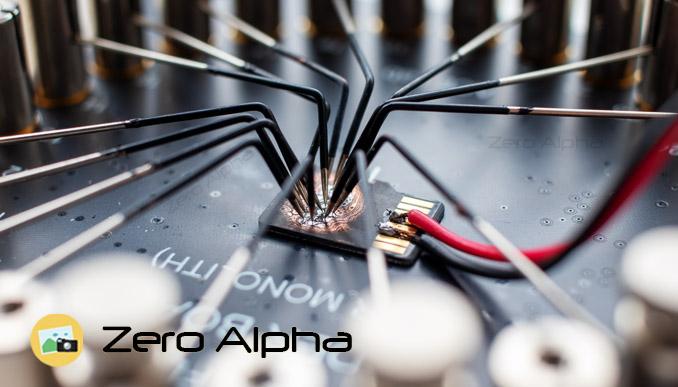 Why
choose
Zero
Alpha
Data
Recovery
in Melbourne?
Experience matters! Professional data recovery service since 1999
We have the World's most advanced data recovery technology
Lowest priced affordable data recovery in Melbourne.
Most preferred data recovery company for Home, Business & Government
If it stores data we can help regardless of the problem
100% Aussie owned & operated.
We give an honest FREE appraisal of your hard drive
We're not just computer science nerds at Zero Alpha, our team is fun and passionate about what we do.
First company in Australia officially certified in data recovery technology
University qualified in computer science.
Ready
to
start
the
data
recovery
process?
What are you waiting for? Submit a job and get your data back now!
Step 1: Drop off or deliver your media to: Zero Alpha, 454 Collins Street, Melbourne VIC 3000
Step 2: Free evaluation
Step 3: Return your files
For deliveries please use padding and a box.
---
OUR CLIENTS
Reserve Bank of Australia
Enterprise RAID Server Data Recovery
NSW Police Force
Hard Drives, Phones, Voice Recorders data recoveries
Hospitals, Melbourne Universities and Education.
Apple & Windows Server RAID recovery.
Fire & Emergency Services.
Air Traffic Control Tower
Melbourne Data Recovery
Enterprise Data recovery For Melbourne Journalists
Data recovery for Studios & Producers
of popular TV Shows in Melbourne
---