Toshiba
TC58NC1000
SSD
Data
Recovery
Model : TC58NC1000
Firmware : SARM1.2
Capacity : 2 MB (4 096) After safe mode
User details:
So I was transporting my computer to what was supposed to be my first LAN party with some friends and when I got there, the computer would not boot into windows. I transported the computer laying down flat on its side on the floor of the car, motherboard facing up and the side with my hdd and ssd facing down. (Fractal Design Define Nano S case) When I looked in the boot settings of the bios, nothing was recognized in UEFI mode and when I selected UEFI + Legacy, neither the option for my ssd or it's partition with windows showed up. On the hard disk option, however was "TC58NC1000". A friend told me it had to do with the Toshiba controller, so it looks like it recognizes that something is there, but not that it is my ssd. When putting the ssd into a friend's computer and going to the partition settings, it said it only stored 1 MB on it. Lastly, one of my SATA cables is non-functional, but strangely it was the one connected to the HDD instead of the SSD so I'm guessing my cable management just made it get smushed. So far I've switched out SATA and power cables and tried to use the drive on another persons computer. Do you guys have any advice on what to do? Does this sound like a hardware, software, or possibly an electrical problem? Should I bring anything to a computer shop or just go ahead and send the SSD back on warranty?
Edit: Something I forgot to mention- when we tried to boot into the drive on my friend's computer, it said "attempting to repair Windows" or a few seconds and then shut off. After a few tries, it just skipped my SSD and went to his boot drive. My specs: Windows 10 Pro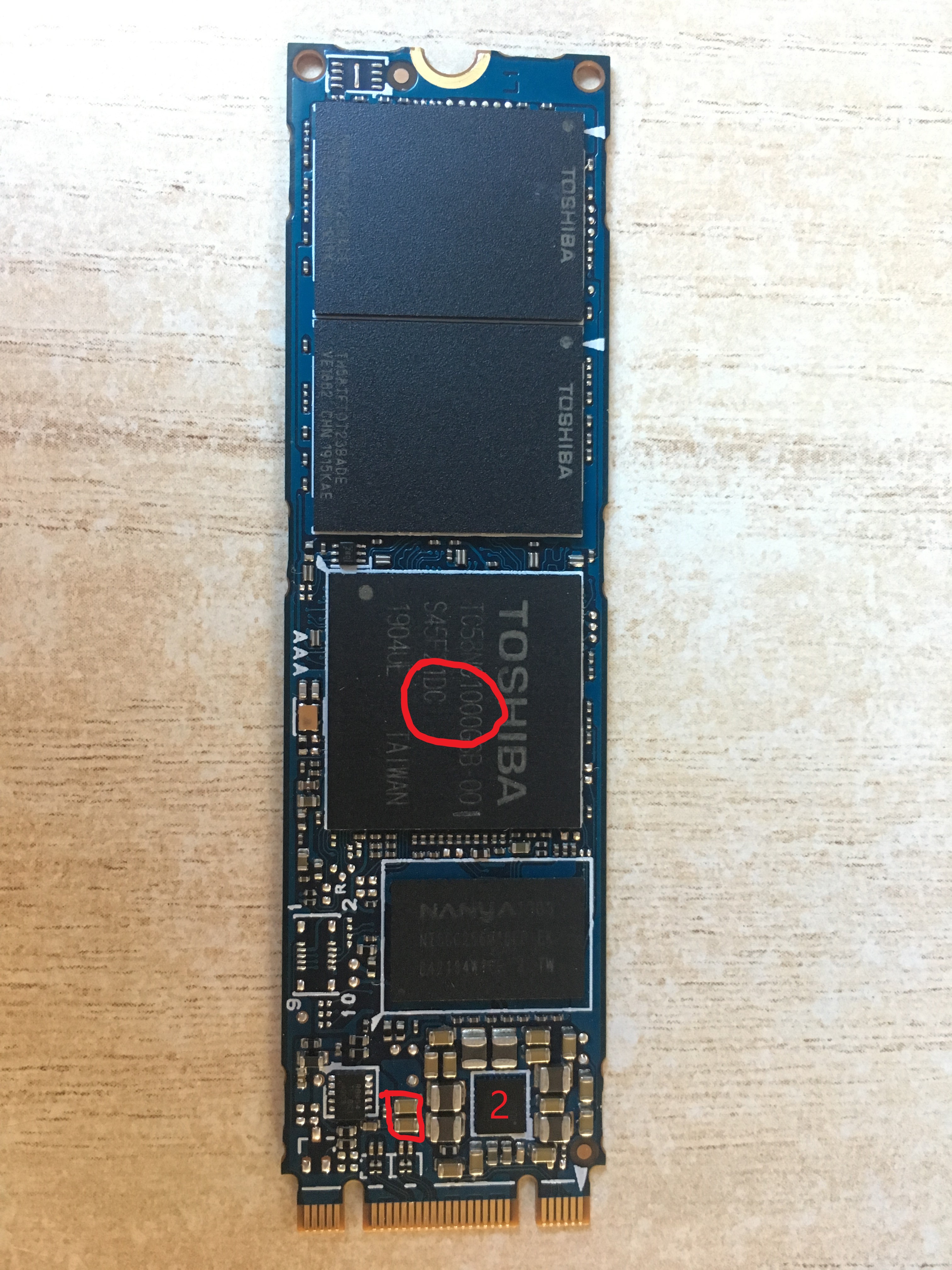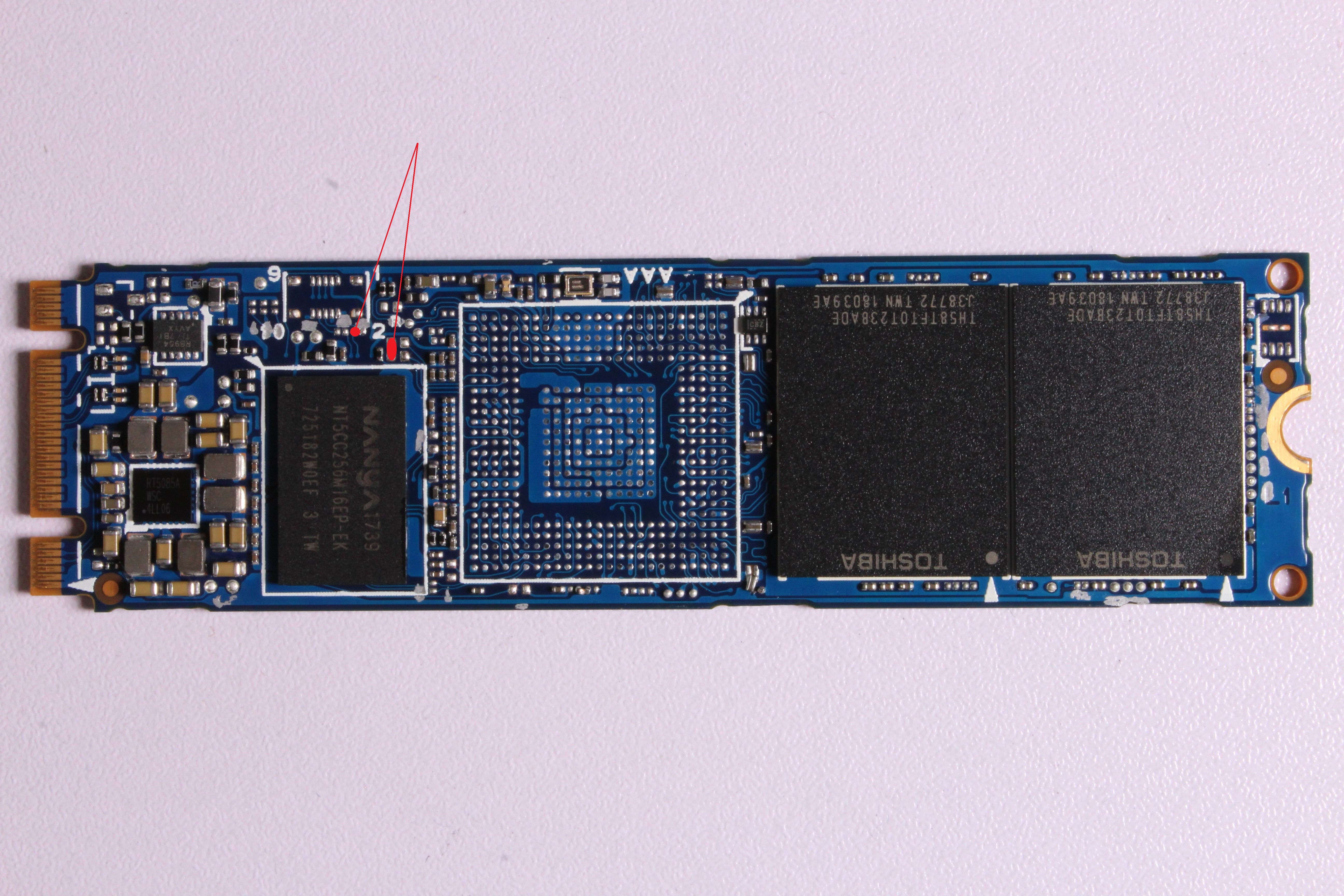 Switching to Safe Mode
****************************************
Enable Boot Code........................ : Device error detected "ABR"
Switching to Safe Mode.................. : Operation aborted
Operation aborted
****************************************
Test interrupted
Loader uploading
****************************************
Code name............................... : Burner_PS3110_12.0.bin
Power Off
Power On
Ready state waiting..................... : Ok
Safe mode............................... : Ok
Write PRAM.............................. : Ok
Calling executable code................. : HDD Redynes timeout (10000)
Write HDD microcode .................... : Operation aborted
Operation aborted
SSD status:
SSD is in ready state................... : No
Firmware mode........................... : Unknown
SSD is locked........................... : Unknown
Techno mode is locked................... : Unknown
SSD is in Safe Mode..................... : Unknown
Logical access is possible.............. : No
Physical access is possible............. : No
Operation aborted
****************************************
Test interrupted
Drive identification reading ........... : Operation aborted
Drive power supply...................... : OFF
Drive power supply...................... : ON
Drive identification reading ........... : Ok
Toshiba SSD model contains a modified firmware which is not compatible with current Loaders