How
to
use
BitLocker
encryption
We all want to make sure our data is safe and secure. BitLocker is a great way to easily encrypt the data on your entire device and keep it protected from prying eyes.


What
is
BitLocker?
BitLocker is an encryption feature built into computers running Windows 10 Pro—if you're running Windows 10 Home you will not be able to use BitLocker.
BitLocker creates a secure environment for your data while requiring zero extra effort on your part. In fact, once it's setup, you might even forget that it's there and working!
Don't know which version of Windows you're using? You can find your current license and version by typing About your PC in the Windows search box then pressing Enter. Scroll down to the Windows specifications section. The version of Windows currently installed on your computer will be found under Edition.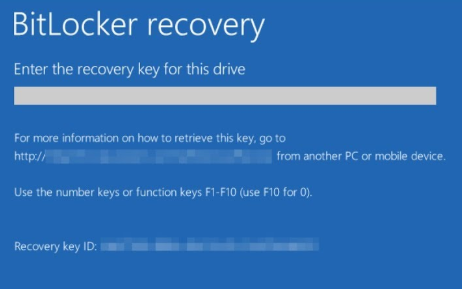 The BitLocker security feature of Microsoft Windows as well as BitLocker To Go, which is employed on portable devices, such as USB flash drives, are known to provide solid protection of sensitive information against theft or unauthorized access by encrypting the content of entire partitions. Yet, this option in no way makes such volumes resistant to unexpected issues within the system or negligent actions of valid users which result in data loss. Fortunately, if the area on the disk which holds BitLocker metadata wasn't severely damaged or overwritten, files lost from BitLocker-encrypted partitions can be recovered, provided that the correct decryption password or recovery key is known.


What
does
BitLocker
do?
BitLocker secures your data by encrypting it. Encryption secures your data by scrambling it so it can't be read without authenticated decrypting using a recovery key. BitLocker differs from most other encryption programs because it uses your Windows login to secure your data; no extra passwords needed. Once you're logged in, your files look just like they would otherwise, and once you log out, everything's secured.