We
are
data
recovery
experts
in
CCTV
DVR
We
get CCTV
video
files back
Closed
Circuit
Cameras lost
footage?
We
can
help
get
your
files
back!


CCTV/DVR DATA RECOVERY - Zero Alpha is the Australia's Number One company in retrieving data from DVR and CCTV.

Common problems:

When some crimes like theft, burglary happen, the surveillance videos will be the key to investigations and evidence. But, sometimes you can no longer view the footage or these crucial videos were lost or deleted by mistake, or the recorders or hard drives have been damaged. Also the video files for DVR and CCTV systems such as Hikvision, CP Plus, Dahua, Sony, Bosch etc. are not saved on their hard drives in an easily accessible format—often 'sliced' into smaller pieces within a confusing file system when you can not access them. Zero Alpha can help you to recover your DVR/CCTV Footage. 
Zero Alpha Data Recovery have years of experience recovering video files from all types of set top boxes, DVR and Camera recording system.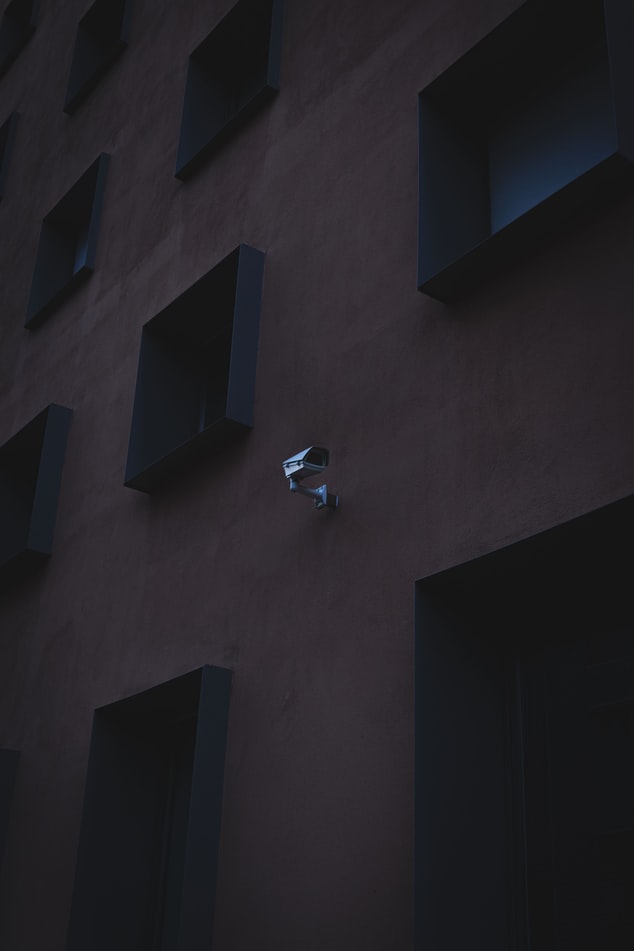 DATA RECOVERY ADVICE:
The hard drives that are inside DVR and CCTV equipment can fail in ways that complicate the recovery process.  Even if there is not a drive failure our best advice is to take the DVR or CCTV hard drive (where the video data is stored) out of service as soon as it is known that video file recovery is required as these systems typically are set up to record over older video as the hard drive storage space runs out. In other words, the critical data you need recovered may be put at risk if the equipment keeps recording new video files. 
Retrieving CCTV DVR / NVR Images in Criminal Cases

CCTV has become a widespread weapon against crime; its very presence is a deterrent to people who are looking for opportunity, opportunity with a criminal motive. Often petty criminals will simply go elsewhere if they think there is video surveillance. That is not always the case of course and the provision of CCTV evidence in identifying a crime and finding a culprit has become an important tool for police and the judicial system. Data Clinic can recover the information from CCTV DVRS and NVRS involved in criminal cases. Furthermore if the recorded incident is intended to be used in court, chain of custody procedures will need to be followed to ensure the retrieved video evidence is admissible. 
Incidents in the Workplace

Recovering CCTV DVR / NVR Images CCTV is also increasingly used in the workplace to monitor safety and other related issues such as compliance to health and safety standards. If there's been an accident or incident at work, the HSE (Health and Safety Executive) will usually request evidence of the incident on CCTV. Additionally they will want to examine the entire recorded footage to ensure safety compliance is being met. Zero Alpha are frequently asked to recover information from workplace CCTV DVR and NVR systems that show accidents and confirm compliance or non-compliance to safety standards. If recorded incidents are to go to court, additional procedures have to be followed that ensure the evidence is admissible.

Recording CCTV to DVR /NVR Hard Disk

DVRS and NVRS operate by recording CCTV data on to hard disk and can be viewed with date and time details. Some monitoring is done on a much smaller scale; perhaps a PC which provides security for a room. Their encoding systems are Microsoft or Linux based The technique of CCTV Data Recovery is the same as that used for all hard disk data retrieval. DVRS and NVRS have the same problems as any other device that uses a hard disk and our research and development department has ensured that we lead the field in data retrieval from hard disks in hardware and CCTV. Securing CCTV Data – Beware of overwriting. Nearly all CCTV systems record their data on a continuous loop. Once the end of the loop is reached, the system will start to overwrite the oldest data. The length of the loop is usually a figure in days. For example a CCTV system with a 21 day overwriting cycle will only store the last 21 days of data. Anything older that this date will have been overwritten by fresher data. So, if an incident occurred 24 days ago, this data will have already been overwritten and there is no chance of recovering it. Therefore it is important to secure data from a CCTV system before it is overwritten.







CCTV and DVR / NVR Problems

From time to time there are problems with either the DVR/ NVR technology (often related to the hard disk drive) or the CCTV camera system and while it may not be a regular occurrence there is a demand for companies that can repair equipment and equally importantly retrieve lost data which might be useful in identifying someone who has committed a crime or finding a recorded workplace incident. Similarly, recorded CCTV video and audio can often be of poor quality such that words are difficult to identify and actions are difficult to see. Zero Alpha's CCTV Data Recovery Services Our CCTV data recovery services have been useful to many companies that rely on their security equipment to provide 24/7 security of their premises. The successful identification of a criminal and their resulting prosecution means that our CCTV recovery and enhancement procedures are highly valued by many organisations, both commercial and public that are keen to reduce crime and protect people and property. 

Locations
We have a number of branches across Australia in Sydney , Brisbane and Melbourne giving us a good geographical spread. In addition each branch runs a free test service so we are able to identify your problem extremely quickly. It may be that there is extreme urgency in identifying someone who may be likely to cause further problems if he or she is not apprehended. This is an emergency and we will treat it as such. The CCTV data recovery service is invaluable and ensures that a criminal does not avoid protection because of a failure of the technology.